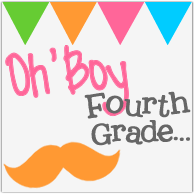 Can you believe it is already March?! I cannot! I am a little late but since I missed February all together (OOPS!!!) I wanted to make sure to link up with Farley for her famous monthly Currently! I love blog hopping each month on her Currently to see what is happening and also finding new blogs!
This is also my 100th post! Can I get 100 followers this month?!?!
Listening to- I feel like I need to go back and look at my previous Currently's because Lilly and Gremmy wresting has definitely been on my list before! Aren't they the cutest?
I LOVE my life, period, end of story! The past three years has really taught me perspective and I am truly the happiest I have ever been! I love this Dr. Seuss quote and in honor of his birthday (belated) I thought I would share it with you! I am also loving my camera and you can blame it for some of my absence on the blog. You can also blame my
365 Project
which revolves around my camera! I attempted a 365 project last year but didn't stick with it! I have two months down and I am addicted. I love learning more and more about my camera each day, capturing my life big moments and small, etc.
My husband leaves for Vegas on Sunday for a conference and I will be flying out Wednesday afternoon! I have never been to Vegas and I am super excited! As I look through my teacher wardrobe I am having a hard time deciding what to pack! I am also trying not to OVER pack like I do on every other trip! The thought of losing my luggage is stressing me out for some reason more than usual and I am hoping to get everything packed in a carry on (insert loud laughter and eye roll here from my husband).
Wanting- I am THAT teacher hoping for a snow day but all of this hype may be a disappointment and then I will be sad! We have had hardly any snow this year in Northern VA! As a lead mentor I always promise new teachers from out of state (NY, PA and OH especially) that we will have snow days a plenty! This year the weatherman is making a liar out of me! This also leads into my needing and I could definitely use a snow day to get caught up with posting on my blog! I have SOOO many great new things to share but can't seem to find the time to spare!
Like, Love, Hate!
I like non-sense and by non-sense I mean just plain silliness! My husband and I are recently obsessed with watching YouTube pranks! Jack Vale is absolutely hysterical and causes uncontrollable laugher in our household! Check him out on YouTube if you need a good laugh and have a fun sense of humor! His claim to fame is the Pooter! He walks around department stores and farts which sounds crude but it is absolutely hysterical to see people react!
I love nicknames! I always think of nicknames for people. Lilly and Gremmy have at least 5 nicknames haha!
So, I don't actually hate much but as I have been using the hallway to record with students and I HATE when other students are walking down the hallway noisy and are so disrespectful to the students who are working hard and trying to record! I want to shout at the teacher who is in the front of the line and remind her that SHE IS NOT THE LINE LEADER and she is doing NO GOOD at the front of the line. Haha!
Happy March friends! If you have found my blog on the Currently I would love for you to follow! Post a comment and I will check out your blog and follow back :)! I am approaching 100 followers and would love to see it happen with this months Currently!!!